---
Medial Director On The Cloud – Medical Director PracSoft Support
---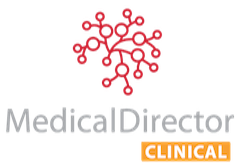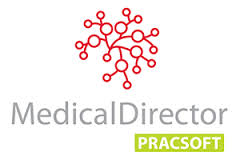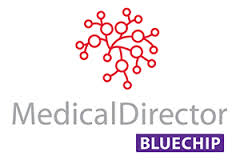 ---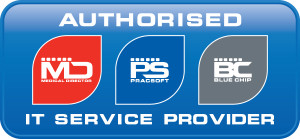 As one of the most popular practice management solutions in Australia, regardless of clinical practice size, MedicalDirector PracSoft is well known in the healthcare industry and often selected to increase efficiency and spend more time with patients rather than on administration tasks.
It is now possible to increase efficiency even more, by combining all the features of MedicalDirector with convenient cloud access, thanks to our proprietary Cloud for Health platform. Hundreds of Australian health professionals have already reduced their costs, process issues and reliance on outdated technologies by harnessing the latest in cloud solutions that are aimed specifically at the healthcare market.
Why not future-proof your business today and experience the power of the cloud?
Why Medical Director on the cloud?
MedicalDirector PracSoft on our Cloud for Health platform eliminates any requirement to purchase, set up and maintain your own servers. The benefits of MedicalDirector on the cloud include increased reliability; convenient remote access from any internet-enabled device, reduce costs and, most importantly, a better user experience.
Health professionals who access Medical Director PracSoft on the cloud enjoy a reliable, secure and user-friendly experience. There is no requirement to add software on your computer, you can simply access your patient data from any internet browser, as all that is needed is an active broadband connection.
How does it work?
Many cloud service providers do not have full control of their data centres as they lease virtual environments from larger companies and never have full administrative control of the servers. REND Tech Associates owns our own servers, all located in Australia and fully compliant with Australian law and data storage requirements for the healthcare industry.
Our IT environment consists of multiple servers, several software platforms and complex security policies that enable health businesses to use their clinical applications on the cloud. We call this entire IT configuration Cloud for Health.
Our clients immediately notice an improvement in the user experience, as cutting-edge technology improves speed and reliability, with remote access from anywhere and from any device. All you need is an internet bright browser and a broadband or mobile data connection.
What About The User Experience?
Cloud for Health users enjoy the benefits of cutting-edge technology, with high-speed connection and redundancy features that allow constant service. MedicalDirector Pracsoft integrates perfectly into this platform and even remote access using a smartphone allows health professionals to easily access their patient and clinical data.
What are the costs?
As a cloud service model is based on a subscription, it is entirely scalable as your subscription costs are a fraction of what it would take to manage a complex IT environment unsafe and then remotely access data over VPN. The 'pay as you use' is a real cost saver and eliminates worries about software licensing and hardware upgrades, for example, as all of these are managed by the cloud service provider. Start-up clinics do not even require a server with the cloud model or existing clinics with outdated equipment can migrate entirely to the cloud and repurpose their servers as backup solutions, for example.
What about backups & Security?
This is one of the main reasons that health companies are moving to the Cloud for Health as redundancy features for backups and multifactor authentication to verify users are easy to implement, requiring little in the way of IT expertise. Essential data is backed up on a daily basis and is currently stored for an entire month before being automatically deleted. We take security seriously and our platform includes enterprise grade routers, authentication policies, firewalls and more.
Medical Director On Cloud For Health FAQ
---