The

REND Story
"REND Tech started in 2012 and it's been an incredible ride ever since. From our beginning as an eHealth consulting company to winning our first national award, we've stayed true to our core beliefs and always strive for excellence.

We owe a huge thank you to the health community for joining us on this incredible journey and we hope that you will continue to be part of our story."Rob Khamas - CEO
---
---
2016+
---
We opened our second office in Parramatta to meet our growing clients demands
Voted in the top 6 IT companies out of 1200 by the Australian Small Business Champion Awards
Partnered with eClinicalWorks to bring the world's most advanced medical software to the Australian market
ANZ Disruptive DNA Magazine publish a national story about our work and how we are different (just a little different)
We bring on TAFE NSW, NSW Local Health District & Headspace as some of our new clients
2015
---
Expanded the number of onsite engineers to handle the growing demand of professional services.
Launched eClinic Manager, REND eHealth Membership & other solutions
Partnered with Huawei, Hypernode, Orion Print & other technology partners to deliver enterprise solutions to the health sector
After many sleepless nights, blood, sweat, tears (and a large amount of coffee) we've finally launched our new website
Professional speaking, round table group management and eHealth strategy planning with large government/private organisations is now a core part of our business
2014
---
Won the Anthill Social Capitalist Award for solving the technology gaps in the health sector
Achieved the Medical Director Authorised IT Partner status which recognised REND Tech as a leading eHealth & IT firm
Launched our 50th new health business and we are incredibly excited about every single one of them
Increased our number of data centres from one to three
Launched our sister company CLOUDASAP
Completed a series of eHealth & IT articles which were published in PulseIT Magazine
REND Tech teamed up with Telemedicines Australia & delivered cloud computing to pharmacies in QLD.
---
2013
---
We conducted our first eHealth & IT presentation in front of more than 100 surgeons at the Blue Mountains Health Week event.
Our client base grows and we've now partnered with multiple health consultancy firms to rollout eHealth to their clients.
We grew from a team of four to a team of seven plus our contractor network is now Australia-wide.
REND Tech now offers 24×7 IT support for Australian clients.
DELL Tech Page One publishes a series of articles where REND Tech is the featured source.
Start UP smart recognises REND Tech as a leader in eHealth & Cloud Computing.
2012
---
After realising there was a gap in the healthcare market for specialised IT solutions, REND Tech Associates was established and opened its doors in mid-2012.
ICITA reach out to REND Tech to discuss the creation of Cloud for Health
We bring on our first group of clients (who are now part of our family); they include Hope Health Medical Group and others.
Cloud for Health is implemented and we become the first company in Australia to deliver EMR and clinical applications on Citrix-based cloud platforms.
---
---
Testimonial
---
As a new business we were looking for an IT partner that would support our initial business requirements, whilst at the same time provide a scalable platform that would support the rapid business growth. REND Tech were able to support our business and staff by providing a reliable cloud platform that is affordable and flexible.

There is no doubt that the day-to-day running of our business has been significantly improved by REND Tech and I would absolutely recommend their services.

– Rob Byrnes – Director, Lean Shared Services

After years of experiencing ongoing IT issues, which was incredibly time-consuming and costly for our business, we approached the consultants at REND Tech Associates who expertly guided us towards the innovative technology of cloud computing. The change in our IT platform has not only improved out IT budgeting, but has also had a positive impact upon our overall productivity. Overall, the system is fast, effective and reliable.

REND Tech never fails to provide us with the highest level of service and we now have a new found confidence in our IT platform thanks to the consultants there.

– Lyndell Horner – Practice Manager, Amron Medical Centre
---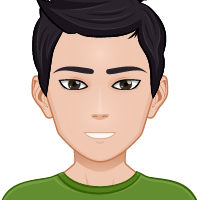 Rob Khamas
CEO
---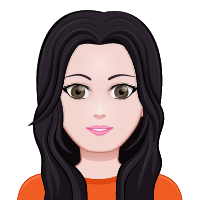 Mia Nashi
COO
---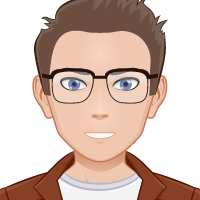 Jacob Griffiths
CIO
---