GENERAL PRACTICE
Design of A Mobile Health Clinic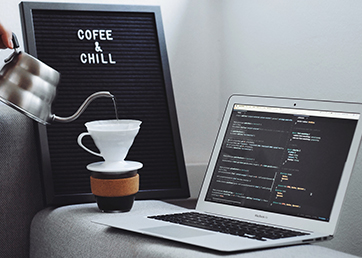 A mobile clinic allows the health provider or health business to deliver its services from multiple locations. Simply put, you go to the patient, they don't come to you.
The concept of mobile and virtual health clinics has grown rapidly and both are now key business models for health businesses in Australia.
Mobile health clinics have certainly grown in both numbers and services offered, as you now have clinicians and health practitioners flying into towns to hold a clinic or even doing a roadshow-like journey through rural and remote areas.
Mobile health clinics are also increasing in metropolitan areas where health practitioners or health businesses are going into the corporate, government and educational sectors to offer their services to the staff of those organisations.
Simply put, doctors, allied health professionals and community workers are now becoming more mobile and as such, are having a bigger reach.
Most health practitioners agree that the biggest challenge in a mobile health clinic is to be mobile. In order words, the ability to access all the necessary clinical and business tools and offer the same service as an in-house health clinic is the greatest challenge.
Below are some tips on how to design a mobile health clinic (from an IT perspective)
Know what tools you need to complete your tasks in a mobile environment, this includes:
The clinical software applications you currently use (MD, BP, Genie, Pathology)
The billing applications you currently use (BP Management, eClaims)
The communication/messaging applications you currently use (Argus, Healthlink)
The administrative tools you currently use (Outlook, calendar)
Ask your current eHealth IT consultant to perform some research on
Cloud solutions specific to the health industry
Remote desktop solutions
Remote access solutions
At REND Tech, our Cloud for Health solution allows mobile, virtual and FIFO businesses to access their complete clinical IT environment from anywhere (home, office, mobile office), at any time and using their preferred device (iPads, tablets, laptops).
Before agreeing on a solution/vendor, ensure that
You have thoroughly tested the solution and it meets your requirements
Your data and applications are hosted in Australia
Your data, applications and complete IT environment are backed up daily
You are happy with the security levels provided
There is ongoing IT support and maintenance to ensure that your solution is always available.
You have tested the solution using wireless, networked and 3G/4G connections
By following the steps above, you should be well and truly on your way to having an excellent IT foundation for your mobile health clinic.
For more information on IT solutions for virtual and mobile health clinics, please do not hesitate to contact us on 1300 792 586 or [email protected].