GENERAL PRACTICE
Computer Upgrades In Healthcare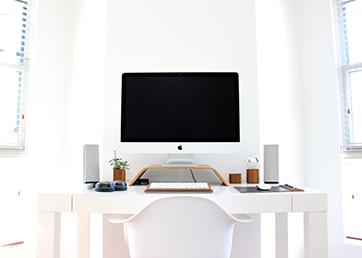 The health industry is continuing to grow with massive investments in technology and related processes to meet today's industry needs for increased collaboration, cross-entity and platform integration as well as the need to achieve more by doing less. Those factors highlighted above have prompted the need for health businesses to invest in implementing IT solutions, which for the health industry fall under the eHealth banner.
Through our experience in implementing IT platforms for different size health businesses, we would like to share the top ten tips to save you time, money and potential headaches.
Technology makes your life easy: This is the main reason why we have technology and invest in IT solutions. You need to know why you need to implement a new IT solution and appreciate that change is coming. Whether it's changing from a paper-based system to a paperless system or complying with new industry standards, IT solutions will allow you to continue your clinical work and help minimise the administration cost. Make sure you know why you are implementing a new IT solution and set the expectations straightaway.
Ask for a solution design proposal: As a specialist eHealth/IMIT firm we design new solutions for health businesses every day. No business is the same and no IT solution is the same. eHealth professionals know the industry requirements, they know the technology lifecycle and will know what works for your business. Ask an expert to design and scope an IT solution tailored for your business. Call different IT providers and ask them to provide their own solution/design. This way you will have options to choose from.
Don't cut corners with the server: Simply the most important aspect of a clinical IT environment. The server will host your business, clinical and billing data. The server ensures that you and your staff have access to all the relevant tools and data to keep on working. Ensure that your server is a brand name (NOT PUT TOGETHER USING DIFFERENT BITS AND PIECES), ensure the server comes with at least a three-year warranty (or purchase an extension)and, most importantly, ensure that the server can handle business and data growth. You are thereby futureproofing your IT environment.
Technicalities of the server: Again, no business is the same. However, there is a common denominator when looking for a small/medium size server. Ask for:
Quad core CPU (Xeon processor) for future application/data load
16GB RAM to handle more users, data and load
RAID 1 configuration using SAS drives to ensure that should the hard drive fail, there is a second one to take over
Dual power supply to ensure the server keeps working should the primary power supply fail (it happens)
UPS to protect your server and data should a power outage occur
Windows server operating system to run your applications, store your data and ensure a secure platform
Backup and disaster recovery: Backup solutions ensure that your business/clinical data is safe and can be recovered should there be any data loss. Having said that, the ability to recover the data quickly and efficiently is just as important. The correct disaster recovery solution will save you a lot of time and money. Below is a quick solution guide that you can use:
Buy an imaging software like Shadow Protect or Backup Assist. Ask for a daily image of your server to be implemented
Use USB 3.0 hard drives to back up your image (from above) and clinical data. Rotate the hard drive on a daily basis
Use USB thumb drives to back up the clinical data only and rotate daily
What about the workstations?: Easy. If the server solution is: Terminal server: Ask for thin client terminals also known as dummy terminals. Those are devices without any hard drives and connect directly to the server. Standard server/workstation environment: We recommend i5 dual-core processors with 8GB RAM and Windows 7 64-bit (do not purchase anything older than windows 7)
The implementation: Ensure hiring of an IT firm that specialises in the health industry. They will liaise with the different software vendors, pathologies and ensure that your new IT environment meets the RACGP standards so you can get accredited. Remember to also ask the IT firm to ensure that your practice meets the new e-PIP requirements. Most importantly, ask the IT firm to provide a project plan and an implementation plan with deadlines on when you will obtain the hardware, the time to implementation and handover dates.
Security tips: This is quite simple. Ask for a top brand antivirus program to be installed and configured on all devices. I tend to recommend ESET NOD32. Ask for the network to be setup as a domain and not a workgroup. Ask for different user groups (staff, management, administrators) where staff aren't allowed to install any software, management can install on the workstations and administrator group has full access. Set up each user with their own password and ask them to change it every three months. Avoid Wi-Fi and use standard LAN.
Remote login: Do you work from different locations (aged care visits, home visits) and would like to access your clinical IT environment? There are a number of options that we recommend, one being implementing a VPN (Virtual Private Network) or an RDP (Remote Desktop Protocol configuration). Your IT provider will advise on the best solution. However, you must be sure to tell them that you wish to login remotely before committing to any hardware/solution.
All businesses are different and as such, IT solutions will differ per business requirements, size and budget. The most important thing is to ensure that the server has at least a three-year lifecycle and have the selected solution implemented by professionals. This will save you time and money in the future.
Should you wish to share any of your experiences or would like to write for REND Tech then please do email us using [email protected] or the contact us section.