Enterprise e-Health
---
Enterprise e-Health solutions focus on delivering large scale data access, clinical workflows and ultimately high impact low overhead clinical outcomes.
Enterprise e-Health solutions are used by large healthcare organisations, government health sectors as well as large research institutes.
Some enterprise e-Health solutions include:
Telemedicine Solutions
Centralised clinical platforms
Healthcare BI-BW & trend analysis
The solutions above can be supported by a number of technology products such as:
Complex switching and network equipment
Micro/Large data centres
Complex Business Intelligence platforms
Enterprise e-Health Examples
Huawei Multi-Channel HD Telemedicine Solution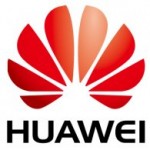 Telemedicine has generated high expectations for decades. After a long evolution, it is now experiencing smooth, favorable development. However, telemedicine systems still face challenges:
Low video codec performance that negatively effects remote diagnostics
Complicated medical image device interfaces that cannot connect to teleconsultation devices
Isolation of the consultation platform from the videoconferencing system makes unified scheduling and management impossible
Absence of videoconferencing endpoints or network connections slow telemedicine service development
Click here to download the Huawei Telepresence Telemedicine Brochure
Click here to download the Huawei Telepresence Telemedicine quick reference guide
Huawei e-Hospital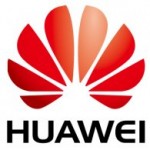 Information communications and technology is changing the way hospitals use computers and networks. Hospitals are using new technologies and merging formerly separate networks to help physicians and medical services reach more people, more conveniently, more efficiently.
In today's complex medical environment, hospitals need a modern infrastructure with higher bandwidth and simpler network Operation and Maintenance (O&M). Optimizing networks using new technologies such as Software-Defined Networks (SDN) and Huawei's Agile Controller is paramount:
Diverse user groups need hybrid wired/wireless access, intranet and extranet services, local and remote hospital services, and focused medical services
Networks running 24/7 need virtualization, SDN, and wireless technologies for in-hospital or remote medical services
Security must improve through the use of borderless networks
Click here to download the Huawei Smart Hospital Brochure
Click here to download the Huawei e-Hospital Brochure
Click here to download the Huawei RHIN Solution Brochure