eClincialWorks 10e
---
10e is the industry's most advanced cloud clinical application that helps practices with online appointment booking, patient communication, referral management, big data and population health management, and hospital interoperability. eClinicalWorks 10e is faster, supported by the most advanced EHR cloud technologies, and built using the latest in technology, such as HTML5. eClinicalWorks is available everywhere, and on every device.
---
Televisits
The 10e framework supports the latest in healthcare delivery models, including telehealth. healow TeleVisits is integrated within eClinicalWorks to help you extend your clinical reach and save time traveling between facilities. TeleVisits can reduce unnecessary admissions or readmissions, and even help in avoiding unnecessary transfers to another facility when a remote specialist can determine the patient's best option. TeleVisits are perfect for situations when a quick visit is needed, eliminating the need for immobile or potentially contagious patients to visit the office.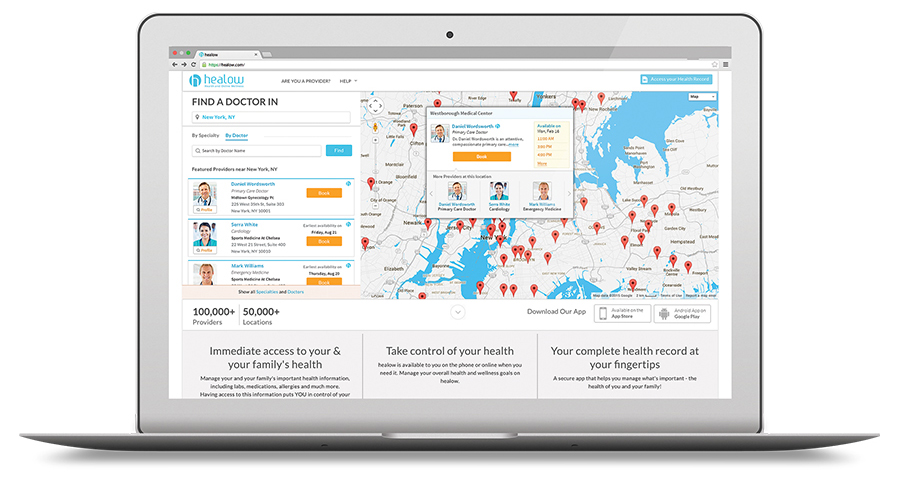 Online Appointment Booking
Expand your reach to patients and have healow.com put you on the (virtual) map! Use healow.com to establish and enhance your Web presence, enabling patients to find you anytime, anywhere! healow helps market and publicize your practice, convert open slots to booked appointments, and improve your bottom line. With the healow online reputation management built into 10e, you can show the true value of your services and highlight facts, instead of subjective ratings.
Device Integration
eClinicalWorks 10e offers device integration within your Web browser. With 10e, you get more than just a PDF result – you are able to capture structured data for current and past results, complete trend analysis, and create flowsheets that result in enhanced patient care.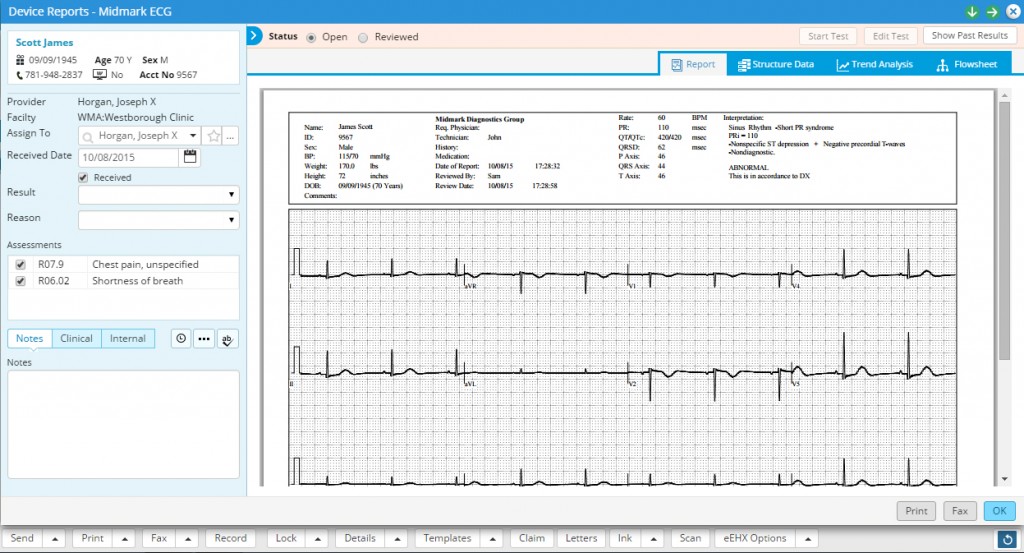 Improved Workflow
Unified with the eClinicalWorks Practice Management system, patient flow from check-in to departure is streamlined. Workflow from the front desk to physicians to billing office staff is seamless. Documentation is faster using templates, drop-down lists, and more
Customisable
Many features within the EMR can be configured on a per provider basis. This means eClinicalWorks will accommodate how the providers like to work; not the other way around.
Electronic Referrals
Say goodbye to faxing paper referrals. eClinicalWorks 10e makes it easy to  share patient information, such as referrals, summary of care records, etc., with other providers on the network – electronically and securely. With eClinicalWorks you have access to the nation's largest referral network of care providers. With 10e you can build your own network of care providers for electronic information sharing, whether those providers use eClinicalWorks or not.
Patient Portal
The Patient Portal, powered by eClinicalWorks, provides a secure communication channel between you and your patients and allows patients to be proactive in the management of their own health. They can review their personal health records (PHR), view lab results, request refills of authorized prescriptions, request referrals, request education material, or simply ask general questions. Fully integrated with the healow app, patients can access their patient portal account securely and manage their family's healthcare anytime, anywhere.
Australian Hosting
Unlike other cloud EMRs that co-mingle your data with data from other practices, the eClinicalWorks Cloud keeps your private data private. Concerned about performance or upgrades? Since you're on your own database, your system performance will never be affected by another practice's upgrades or large search queries. You can also schedule upgrades when they're convenient for you.
True Cloud
When designing the interface of the future, we organized every element and tool with ease of use in mind. 10e was built with next-generation technology, including HTML5- the new standard in cross-platform usability.  Combined with our powerful grid cloud, 10e is accessible anytime, anywhere, and on any device. The technology behind 10e makes it incredibly efficient, and just plain fast.